What to Ask a Commercial Plumber Before Your Hire Them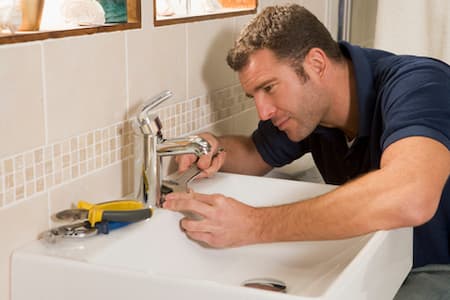 If you own or operate any kind of commercial property, keeping its plumbing system is great shape is always one of your biggest concerns. Problems throughout the plumbing system can develop at any time, and many different parts of your daily operations depend on the functionality of your plumbing system. When you need to hire a commercial plumber for any repairs or maintenance services, you need to be certain that you're working with a professional who can trust for quality work and professional service.
At Knights Plumbing & Drain, our professional Modesto plumbers can provide you with high quality workmanship at every job that we perform, and we specialize in commercial plumbing. But before you hire any plumber to work on your commercial property, you should make sure that they'll be able to complete the work satisfactorily.
Before you hire a commercial plumber, be sure to ask these questions to ensure that you'll be receiving high quality work.
Do You Specialize in Commercial Projects?
Even if plumbers advertise themselves as being able to complete commercial work, they don't always have the experience to back up those claims. Be sure to ask about past experience and specific projects that the contractors have worked on. There's a big difference between residential and commercial plumbing, so it's crucial to know that they'll know what they're doing.
Are You Insured and Certified?
You should only ever hire a certified and insured plumber to perform any work on your commercial property in Modesto. Insurance and certifications let you know that they're properly educated and experienced, and that they'll be able to be liable for any mistakes.
Do You Offer a Guarantee?
All of the work that our Modesto plumbers provide comes with a 100% satisfaction guarantee. That means that if any of the work is faulty or you're unsatisfied with our service, we'll do whatever it takes to get those problems solved before we consider our job done. Before you hire a commercial plumber, make sure they'll be able to stand by their work.
Will You Work With Our Schedule?
Make sure that your commercial plumber will be able to provide you with a timeline and schedule that they'll stick to. This is especially important for larger projects. Be sure that you have a schedule and timeline before the work begins, and make sure that your plumber will stick to that timeline.